The Evolution Of Managing Patients With Anemia Due To Chronic Kidney Disease
January 1, 1970
#zoolme-join-form{
display: none !important;
}
#zoom-fullscreen-dummy{
display: none;
}
#zmmtg-root{
background: transparent;
}
English
German Deutsch
Spanish Español
French Français
Japanese 日本語
Portuguese Portuguese
Russian Русский
Chinese 简体中文
Chinese 繁体中文
Korean 한국어
Vietnamese Tiếng Việt
Italian italiano
Anemia is a well-known complication of chronic kidney disease (CKD) and the overall impact it has on patients who suffer from CKD is significant. In this informative webinar, renowned anemia expert, Dr Jay B Wish, will walk us through how managing patients with anemia in CKD has evolved over time and highlight recent scientific advancements that could potentially change the treatment landscape of anemia in CKD.
*Dr Wish is a paid consultant of Otsuka Pharmaceutical Development & Commercialization, Inc. (OPDC). Mr George is an employee of ODPC.
Featuring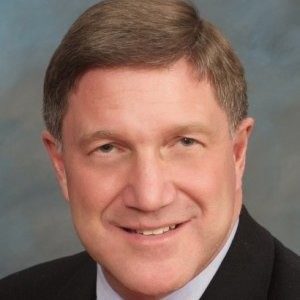 Jay B Wish
, MD
Professor of Clinical Medicine, Division of Nephrology & Director of Outpatient Dialysis Services
Indiana University School of Medicine & Indiana University Health*
Jay B Wish, MD, is Professor of Clinical Medicine at Indiana University School of Medicine in Indianapolis and Chief Medical Officer for Dialysis at Indiana University Health. He is past president of the National Forum of End-Stage Renal Disease (ESRD) Networks and has been an advisor to the Centers for Medicare and Medicaid Services (CMS) on quality improvement issues in dialysis. He served on the Board of Directors of the Renal Physicians Association and the American Association of Kidney Patients and was the recipient of the latter's Visionary Award in 2005. Dr Wish is Vice Chairman of the Editorial Advisory Board for Nephrology News & Issues and on the editorial boards of the Journal of the American Society of Nephrology and Clinical Journal of the American Society of Nephrology. He has had over 100 articles, reviews, and book chapters published, particularly in the areas of ESRD quality oversight/improvement, accountability, anemia management, and vascular access.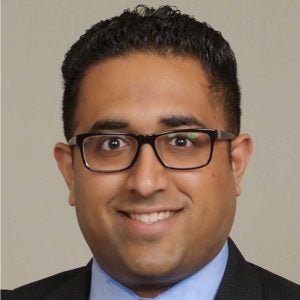 Sean George
, PA-C, MHS
Nephrology Senior Clinical & Scientific Liaison
Otsuka Pharmaceutical Development & Commercialization, Inc.*
Sean George PA-C, MHS is a Physician Assistant who currently works as a Medical Science Liaison for Otsuka Pharmaceutical Commercialization and Development. He has been with Otsuka in his current role for 2 years supporting the Nephrology division. Prior to joining industry, he practiced in a private practice Nephrology clinic for 4 years managing patients with chronic kidney disease including their associated co-morbidities, anemia secondary to CKD, acute kidney injury, and end stage renal disease. In addition to his clinical work, he served on the Executive Committee for Advanced Practitioners with the National Kidney Foundation for 3 consecutive years as member-at-large, secretary, and research chair. Sean earned his Physician Assistant/Masters Health Science from the University of Oklahoma College of Medicine. He is currently licensed in the state of Oklahoma and certified with the National Commission on Certification of Physician Assistants.
If you would like to register for the 6:00 pm to 7:00 pm EST broadcast, please click below:
COVID-19 Risk Management Plan
August 11, 2021
We are excited to return to sunny southern California for The 2021 OPEN MINDS Management Best Practices Institute at the picturesque Newport Beach Marriott Hotel & Spa, August 23-26, 2021. To help plan your in-person attendance, visit https://openminds.com/live-mbpi/ for a schedule of events happening throughout the week.
The resurgence of the COVID Delta variant has certainly created new challenges for the country and for our families. Fortunately, the available COVID vaccinations have been very successful in preventing symptomatic infections and illness. But I did want to let you know that our team at OPEN MINDS is committed to making our executive events as safe as possible and have an active risk management plan in place. I wanted to share with you the key elements of our plan:
Masking. Every participant will receive a mask as part of their registration materials. Unvaccinated people will be required to wear masks – and vaccinated attendees will be encouraged to wear masks. If the local or state governments have more restrictive standards (including mandatory masking or requiring proof of vaccination) at the time of our institutes, we will follow those standards.
Social Distancing. We are working with the event venue to hold all sessions in the largest possible rooms with seating as far apart as possible. In order to accomplish this, we ask that you select in advance the sessions you plan to attend in-person at the event venue. This will assist us with room and seating arrangements.
Outdoor Events. Where possible, we will use outdoor spaces for networking events and smaller sessions.
Hand Sanitation. Hand sanitation stations are available throughout the event venue and hand sanitizer is included in your registration materials, courtesy of our partner, Qualifacts+Credible.
Virtual Sessions. Every session will be partially or fully available in a virtual capacity:

We are livestreaming via GoToWebinar our plenary sessions – keynote addresses and plenary panels. You can participate online from your hotel room (or from your home office if you can't attend on-site). We will be accepting questions from both the onsite and online audiences.
Each executive seminar is being offered at two separate times, one live at the event venue and the other exclusively for virtual attendees.
We are recording the audio for each session – and will post the audio along with presentation materials after each session.
A virtual exhibit hall will be available with access to all exhibitor contact information, product demos, and engagement opportunities.
We will continue to monitor any changes in the CDC recommendations for the continued safety of the public. If you have any concerns or questions, feel free to reach out to a member of our team at events@openminds.com or by phone at 877-350-6463. We look forward to seeing you at The 2021 OPEN MINDS Management Best Practices Institute.
Monica E. Oss
Chief Executive Officer
OPEN MINDS